EPA to Host Dual Stormwater Finance Webinars
Apr 25, 2017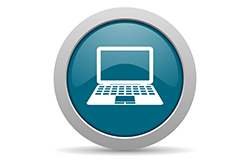 EPA's Water Infrastructure and Resiliency Finance Center will host a series of webinars on stormwater finance to help communities across the country identify financial strategies to leverage and support their stormwater management programs. Both webinars will take a meaningful look at traditional stormwater finance strategies and explore new, innovative financial approaches.
The first webinar "D.C. Water's Environmental Impact Bond (EIB)" is scheduled for Thursday, May 11 at 2:00 p.m. to 3:00 p.m. EDT. Register here.
The second webinar, "Washington DC's Stormwater Retention Credit Program" is scheduled for Tuesday, May 23 at 2:00 p.m. to 3:00 p.m. EDT. Register here.
Additional stormwater finance webinars are coming in June. Stay tuned!
For more information on stormwater financing, please visit the EPA website.