NACWA Provides Insight on New Congress and Administration for Texas Water Professionals
Apr 18, 2017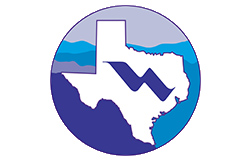 NACWA updated and briefed water professionals on issues regarding the Trump Administration and new Congress on April 11 during the largest regional water conference in the United States. Association experts spoke to the Water Environment Association of Texas Government Affairs Committee, at Texas Water 2017 Conference in Austin, TX, providing details and analysis on national legislative and regulatory issues.
Texas Water is jointly sponsored by the Water Environment Association of Texas and the Texas Section of the American Water Works Association, and this year's conference attracted more than 2,000 water professionals from across the state to discuss critical issues and technical developments.
NACWA welcomes the opportunity to participate and collaborate in state or regional water conferences to advance Clean Water advocacy on every level.