NACWA Talks Water Priorities with Counties, Integrated Planning Resolution Approved
Feb 28, 2017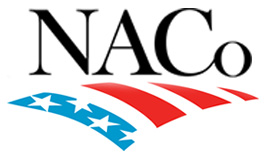 NACWA spoke with members of the National Association of Counties (NACo) on February 25 as part their National Legislative Conference to discuss priority issues for the municipal clean water community and identify ways in which the two organizations can continue working together. NACWA was also present when NACo's environment committee approved a resolution in support of codifying integrated planning principals into the Clean Water Act, an effort that NACWA has long supported.
NACWA's comments at NACo's environment committee meeting focused on key advocacy priorities the Association is advancing, including increased infrastructure funding, addressing affordability concerns, pursuing responsible regulatory reform and promoting water sector innovation.
The NACo committee also approved a resolution, sponsored by Commissioner Todd Portune of Hamilton County, Ohio, to support codification of EPA's Integrated Planning Framework into the Clean Water Act. Commissioner Portune noted the important role of NACWA in working on these efforts at a national level and expressed hope at moving a legislative package forward this year. NACWA thanks Commissioner Portune for his important leadership on these efforts, including his work with NACWA member agency, the Metropolitan Sewer District of Greater Cincinnati, and looks forward to continued engagement with NACo on these important issues.
Two of NACo's top environmental priorities for 2017 are also focused on clean water infrastructure funding and affordability, demonstrating a strong alignment on water issues within the municipal sector