Clean Water Current
House and Senate Move Farm Bill to Conference
Aug 7, 2018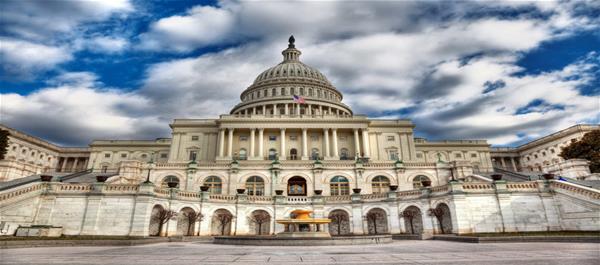 (August 6, 2018) – Both the House and Senate have passed their motions to go to conference on the 2018 Farm Bill, setting the stage for formal negotiations to begin when both congressional chambers return to Washington in September. The House and Senate also announced that the following members will serve as conferees on the committee:
House:
Chairman Mike Conaway, R-TX Ranking Member Collin Peterson, D-MN
Glenn 'GT' Thompson, R-PA David Scott, D-GA
Bob Goodlatte, R-VA Jim Costa, D-CA
Frank Lucas, R-OK Tim Walz, D-MN
Mike Rogers, R-AL Marcia Fudge, D-OH
Austin Scott, R-GA Jim McGovern, D-MA
Rick Crawford, R-AR Filemon Vela, D-TX
Vicky Hartzler, R-MO Michelle Lujan Grisham, D-NM
Rodney Davis. R-IL Ann Kuster, D-NH
Ted Yoho, R-FL Tom O'Halleran, D-AZ
David Rouzer, R-NC
Roger Marshall, R-KS
Senate:
Chairman Pat Roberts, R-Kan. Ranking Member Debbie Stabenow, D-MI
Majority Leader Mitch McConnell, R-Ky. Sen. Patrick Leahy, D-VT
Sen. John Boozman, R-AR Sen. Sherrod Brown, D-OH
Sen. John Hoeven, R-ND Sen. Heidi Heitkamp, D-ND
Sen. Joni Ernst, R-IA
After securing several key priorities in both the House and Senate versions of the Farm Bill, NACWA has sent a letter of support to the Chairmen and Ranking Members of the House and Senate Agriculture Committees thanking them for their work and collaboration with NACWA, and to ensure these important water quality provisions continue to be advanced through the Conference Committee process. NACWA strongly encourages all its members to reach out to their respective Senators and Representatives on the Conference Committee to advocate for continued support of NACWA's provisions.
While the Farm Bill is set to expire on September 30, a temporary extension of the Farm Bill will likely be necessary as Congress works throughout the fall to advance a final conferenced version of the bill. NACWA will continue its engagement with Congress throughout the Conference Committee process and provide legislative updates as they occur.
For more information on NACWA's Farm Bill efforts, please contact Jason Isakovic or Kristina Surfus, NACWA's Legislative Directors.