Member Spotlight
NEW Water Overcomes Barriers, Gains Ratepayer Support, to Become a 'Utility of the Future'
Apr 19, 2017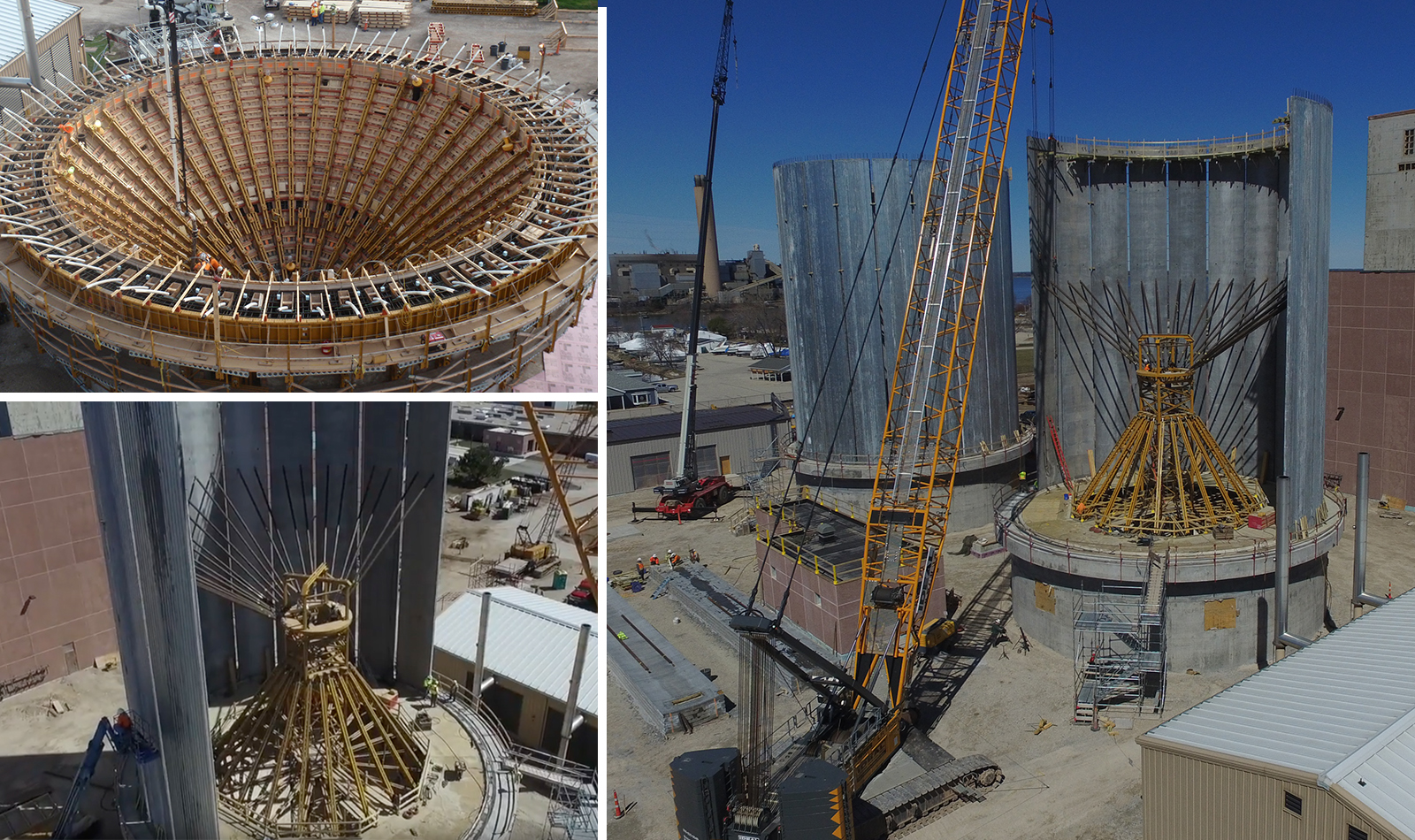 In 2008, the Green Bay Metropolitan Sewerage District, now rebranded as "NEW Water," was at a critical crossroads. Facing aging infrastructure, biosolid capacity limits and increasing regulations, the utility needed an innovative solution for these cross-cutting issues. An exhaustive analysis of more than 70 technologies and configurations and thorough stakeholder engagement culminated in the creation of the Resource Recovery and Electrical Energy (R2E2) project.
The project features the construction of two anaerobic digesters, but much like the renaming effort, has far-reaching implications. Through the construction of the new digesters, NEW Water estimates that the increased methane production will allow a 50% decrease in purchased electricity. Further, NEW Water will incorporate co-digestion by introducing high-strength waste, such as dairy, sugar, and food processing, to enhance methane production. As part of the electrical generation process, the utility will also recover heat to be used in the plant's operation. Finally, the R2E2 project will recover struvite to be sold as fertilizer through an off-take agreement that is estimated to provide an additional $400,000 a year. These improvements represent a shift that characterized the utility's rebranding from a waste management facility to a Utility of the Future (UOTF)—as described in the UOTF Annual Report.
Although the project is critical to the long-term success and sustainability of operations, NEW Water faced substantial barriers throughout the construction process. Primarily, the project's price tag at $169 million makes it the largest project ever undertaken by NEW Water. This capital expenditure required significant rate increases over a short timeline to accomplish the goals of the project. Through a program of public outreach and education, NEW Water successfully illustrated to ratepayers why the improvements were necessary to the success of the utility. In addition to the support of ratepayers, the project received financing through the Wisconsin Clean Water State Revolving Fund, which helped offset the cost burden to the community and make the project feasible.
The R2E2 Project represents more than a new chapter at NEW Water; it characterizes the growing shift towards utilities as managers of an important, economic resource. The project complements NEW Water's environmental programs, which utilize adaptive management practices to reduce phosphorus loads in the watershed. Taken together, these initiatives represent a holistic approach that builds on the traditional concept of clean water utilities as stewards of public health, the environment and local economy.
The R2E2 project is slated for completion in Spring 2018, but you can view the progress of construction in this time-lapse video. NACWA applauds NEW Water's progress and commitment to the Utility of the Future model.