Randy Hayman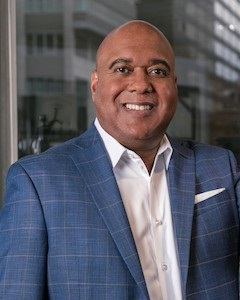 Commissioner & CEO
Philadelphia Water Department
Philadelphia, PA

Mayor James Kenney appointed Philadelphia Water Department Commissioner & CEO Randy E. Hayman, Esq. in June 2019.

Hayman received his undergraduate degree from the University of Michigan and a law degree from the Georgetown University Law Center.
Before assuming his post in Philadelphia, Hayman was a partner at the environmental law firm of Beveridge & Diamond, headquartered in Washington, DC. He served as general counsel for 15 years at two major water utilities, the District of Columbia Water and Sewer Authority and the Metropolitan St. Louis Sewer District.
Outside of the water industry, Hayman's varied career includes working as an Assistant Attorney General in Missouri.
As Water Commissioner, he is responsible for managing all units and a staff of approximately 2,000 at the Water Department, which provides integrated water, wastewater, and stormwater services for the City of Philadelphia as well as some suburban wholesale clients.
Core responsibilities include oversight of three drinking water treatment plants, three wastewater treatment plants, and a contract-operated biosolids facility. The Commissioner is also responsible for the operation and maintenance of the 3,200 miles of water mains, 3,700 miles of sewers, 79,000 inlets, 25,000 fire hydrants and various pumping stations throughout the city.
Hayman's professional and community efforts have been recognized by the Washington and St. Louis Business Journals with their prestigious Minority Business Leader Awards, and the Washington Business Journal presented him with the Greater Washington Legal Champions Award, recognizing him one of the top general counsels in the nation's capital. In addition, Global Philadelphia recently presented him with their Sustainable Development Award for his commitment to improving the environment.