Laurie Horridge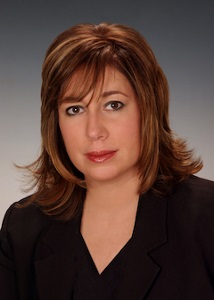 Executive Director
Narragansett Bay Commission
Providence, RI

Laurie Horridge assumed the role of Executive Director of the Narragansett Bay Commission, Rhode Island's largest clean water agency, in 2019. As Executive Director, she leads a staff of 270 environmentalists to provide wastewater collection and treatment services to approximately 400,000 people in the Greater Providence and Blackstone Valley areas.

Ms. Horridge oversees a $330M combined capital and operating annual budget to support Rhode Island's two largest wastewater treatment facilities. Under her leadership, the Narragansett Bay Commission was named a Utility of the Future for the second time and received its third Excellence in Management Award at the Platinum level. Since she assumed the Executive Directorship, the Narragansett Bay Commission has received the largest WIFIA loan in Region I and two subsequent WIFIA designations. She has continued the Commission's leadership in renewable energy production by diversifying and enlarging the Commission's renewables portfolio to include additional solar, wind, and biogas facilities, ensuring that the Commission will reach its goal of providing 100% of energy demand through renewable sources.

In her 30-year career at the NBC, she served as General Counsel and Director of Administration, playing key roles in regulatory matters, labor negotiations, contract disputes, property acquisitions and public relations issues. She is currently managing the third and final phase of the NBC's Combined Sewer Overflow Project, the largest public works project and the most important clean water project in the history of Rhode Island.

Ms. Horridge holds a bachelor's degree in Political Science from Providence College and a Juris Doctorate from Western New England University - School of Law. She is a member of the Rhode Island Bar Association and has been an elected member of its House of Delegates since 1991. Ms. Horridge is active in several clean water organizations besides NACWA, including the New England Water Environment Association, Rhode Island Clean Water Association, Water Environmental Federation, American Water Works Association and the Rhode Island CEO Council. She also serves on the Personnel Board of her hometown in East Greenwich, Rhode Island.