Jody Zabolio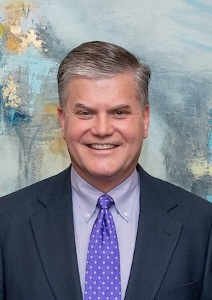 Director of Operations & Water Resources
Upper Trinity Regional Water District
Lewisville, TX

Jody Zabolio received his Bachelor and Master of Science degrees in Civil Engineering from Texas A&M University. He is a Registered Professional Engineer in the State of Texas. Upon graduation, he began his career with CH2M Hill working on a variety of water and wastewater designs and studies. In 1996, Jody went to work for the Fort Worth Water Department as the assistant to the Program Manager for a $230 million program to upgrade the city's sanitary sewer collection system – the largest public works program that had ever been undertaken by the City of Fort Worth.

In 2004, Jody moved to the Upper Trinity Regional Water District as Senior Engineer responsible for Treatment Process and management of CIP projects. He is currently the Director of Operations and Water Resources. In this executive capacity, he is responsible for managing the operations of four water reclamation plants and two drinking water plants, which serve customer cities and utilities throughout Denton County and parts of two other counties in the surrounding area.

In addition to his WEAT and WEF activities, Jody has also been active in TACWA for over 20 years and regularly attended NACWA meetings for the past several years. He has been a long-term member of the American Water Works Association and the Texas Water Conservation Association. A native of Houston, he has called the DFW Metroplex home since the 1990s. Jody is married to JoAnna and they have four children, Dow, Rebecca, Monica and Jonathan.