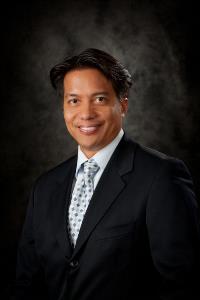 Chief Financial Officer
Hampton Roads Sanitation District, VA
Jay Bernas was promoted to Chief Financial Officer/Treasurer in October 2015. Before his promotion to this position, Mr. Bernas served as Chief of Planning and Analysis for 10 years and was responsible for planning HRSD's Capital Improvement Program, performing business case analyses, system capacity analyses to support regional growth and managing four technical sections: Geographic Information Systems, Data Analysis, Hydraulic Modeling and Capital Planning. Mr. Bernas graduated from Old Dominion University in 1995 with a bachelor's degree in Civil Engineering and earned his MBA from the College of William and Mary in 2013. He received the George Robert House, Jr. Award for the young public administrator of the year from the American Society for the Public Administration in 2006 and was recognized by Inside Business as a "Top Forty under 40" in 2011. Appointed by the Virginia Beach City Council to serve on the Planning Commission from 2006-2013, Mr. Bernas was its chair for the last two years of his tenure. He was elected to the Board of Trustees for the $1.5billion Virginia Investment Pool in 2018. He served as the St Gregory's the Great School Board Chairman from 2015to 2019.