Brian Perkovich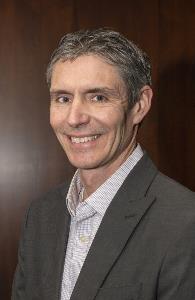 Brian Perkovich
Executive Director
Metropolitan Water Reclamation District of Greater Chicago, IL
After a nationwide search, the MWRD Board of Commissioners selected civil engineer Brian Perkovich to serve as its Executive Director in December, 2018.
Brian reports directly to the Board of Commissioners and manages the MWRD's day-to-day operations. Eight appointed department heads, the Administrative Services Officer, the Diversity Administrator, and the Public and Intergovernmental Affairs Officer report directly to him.
Brian has 27 years of experience working at the MWRD, a majority of it in the Maintenance and Operations (M&O) Department. He began his career at the MWRD in 1993 and later was selected to lead operations at the Egan Water Reclamation Plant (WRP) in Schaumburg and at the Hanover Park WRP before being promoted to lead operations at the Calumet WRP in Chicago in 2005. More recently, he served as Assistant Director of M&O.
Brian represents the MWRD in the Illinois Association of Wastewater Agencies and as a Past President. He is also a member of the Water Environment Federation.
Brian received his Bachelor of Science degree in Civil Engineering from the University of Illinois at Urbana-Champaign and his Master's degree in Business Administration in Finance from DePaul University.