Barbara Romero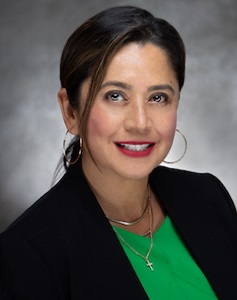 Director and General Manager
LA Sanitation and Environment
Los Angeles, CA

A native Angelena born and raised in East Los Angeles and Boyle Heights, Barbara Romero was appointed Deputy Mayor of City Services by Los Angeles Mayor Eric Garcetti in March 2015. In this role, she ensures that the mayor's priorities are implemented by 15 departments representing thousands of workers and more than $5 billion in annual budgets, including Aging, Animal Services, Cultural Affairs, Disability, the El Pueblo Historical Monument, the Library, Public Works (Bureaus of Contract Administration, Engineering, Sanitation, Street Lighting, and Street Services), Recreation and Parks, Transportation, Water and Power, the Zoo, and their associated boards and commissions. She also facilitates implementation of projects and programs related to the mayor's work at Metro and the Metropolitan Water District and via mayoral executive directives, notably focused on sustainability, climate change response, equity, and youth sports in preparation for the 2028 Olympic and Paralympic Games in Los Angeles. Some of her notable environmental achievements in the Garcetti Administration include establishing/co-leading the Mayoral Water Cabinet, facilitating the City's acquisition of the Taylor Yard G2 parcel for $60 million, ensuring $465 million was included in Measure M for completion of the LA River trail system in the San Fernando Valley and through Downtown LA, and leading the City's efforts in support of the passage of County Measures A (parks) and W (stormwater). To implement Measure W (the Safe, Clean Water Program), she co-chairs the Countywide Regional Oversight Committee. Prior to her service as deputy mayor, Mayor Garcetti appointed her to serve as a commissioner on the City's Board of Public Works overseeing the Bureau of Sanitation.
In the previous mayoral administration, Romero served as a City Planning Commissioner, appointed by then-Mayor Antonio Villaraigosa. She spent a decade working for the Mountains Recreation and Conservation Authority (MRCA) as its Chief of Urban Projects and Watershed Planning. There, she served as liaison to local, state, and federal legislators on park planning issues, helped craft park legislation and funding strategies, and managed millions of dollars in urban park projects. Her particular focus was on identifying, developing and implementing multifaceted open space acquisition, restoration, and recreation projects in historically-underserved neighborhoods along the Los Angeles River and its tributaries. Through her work at the MRCA, she was a key contributor to the Los Angeles River Revitalization Master Plan, which was adopted by the Los Angeles City Council in 2007.
Early in her career, she worked as a community organizer for the Roosevelt High School Healthy Start Program. She also worked for the Los Angeles Conservation Corps running a federal AmeriCorps jobs program in East Los Angeles. Romero has always been involved in community service; she founded the Girls Today, Women Tomorrow Leadership Mentoring Program, previously served on the boards of the Los Angeles River Revitalization Corporation (now River LA), the Baldwin Hills Conservancy, Los Amigos Council for Para Los Niños, Valley Presbyterian Hospital and Community Nature Connection. She now serves on the Boards of the Los Angeles Conservation Corps and the Hollywood Sign Trust.
In recognition of her work, Romero received the "Outstanding Young Californian Award" from the California Junior Chamber of Commerce Foundation, the "Aztec Award" from the Mexican American Opportunity Foundation, the "Environmental Justice Civic Leadership Award" from Pacoima Beautiful, "Las Mujeres Award" from Lot to Spot, the "La Adelita" Award from Mujeres de la Tierra, and, in 2017, the "Muxer of the Year Award" from Las Fotos Project and the "Nuevo Amanecer Mujer integral dia Internacional de la Mujer Award" from Avanca.