Michael P. Slevin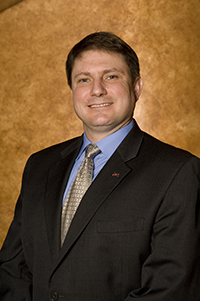 Michael P. Slevin III, P.E.
Environmental Services Director
City of Tacoma
Tacoma, WA
As Director of the Environmental Services Department, Michael P. Slevin III manages and operates three utilities for the City of Tacoma. The Wastewater, Surface Water, and Solid Waste utilities employ over 500 personnel with a biennial operating and capital budget in excess of $400 million and total fund assets of $700 million.
He has participated in and led several major capital projects during his 22 years as a City of Tacoma employee including the Foss Waterway superfund cleanup, Tacoma Landfill superfund cleanup, Greater Tacoma Convention and Trade Center construction, Central Wastewater treatment plant upgrades, Center for Urban Waters construction, Tacoma Transfer and Recovery Station, and Pacific Plaza redevelopment.
Additionally, he has managed several major sustainable programs and initiatives related to food waste collection, every other week garbage collection, TAGRO biosolids, community gardens, stormwater low-impact development, compressed natural gas alternative fuels, and the Open Space Program.
Michael graduated with a Bachelor of Science Degree Summa Cum Laude in Civil Engineering from Washington State University, and earned a Masters of Business Administration from the University of Washington Tacoma where he was recognized as the first Tacoma Milgard School of Business Distinguished Alumnus. He is a Licensed Professional Civil Engineer in Washington State and a member of the Tau Beta Pi Engineering Honor Society. He is a graduate of the Harvard Kennedy School Senior Executives in State and Local Government Program, the University of North Carolina Kenan-Flagler Business School Water and Wastewater Leadership Center, and the University of Idaho Power Utility Executive Course. He serves as an American Public Works Association Daniel C. Stone Leadership Fellow, an Urban Land Institute Daniel Rose Fellow, and on the executive board of the National Association of Clean Water Agencies.
Michael retired from the Washington Army National Guard after 28 years of active and reserve service as a Corps of Engineer Officer. During his career he earned Airborne, Sapper, and Master Explosive Ordnance Disposal qualifications. He was awarded two Bronze Star Medals for his actions during combat deployments to Desert Storm, Iraq, and Afghanistan. His military experience adds robust communication, leadership, and problem solving skills to his management experience.
It is his passion and goal to help redevelop and prepare Tacoma for the next century while protecting and restoring our community's abundant natural resources such as the Puget Sound, by instituting financially responsible sustainable development and infrastructure programs and projects.