Mami Hara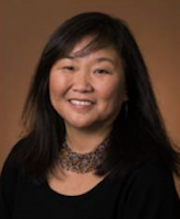 Mami Hara
General Manager
Seattle Public Utilities
Seattle, WA

Mami Hara is the General Manager of Seattle Public Utilities, which provides solid waste, drainage and wastewater services for Seattle residents and businesses and drinking water for 1.4 million regional customers in 27 cities in the central Puget Sound region. Before coming to SPU, Mami served was the first deputy commissioner and chief of staff at Philadelphia Water. She holds degrees from the University of Pennsylvania and Harvard University and is an advisor to several environmental, philanthropic, planning and design advocacy organizations. She has taught at Massachusetts Institute of Technology, University of Pennsylvania and Temple University and was a principal and owner of the planning and urban design firm Wallace Roberts + Todd.
Mami is committed to advancing an equitable and sustainable Seattle and region through collaboration, strategic investment and partnering with community. She brings over three decades of experience in sustainable land and water management practices and advances them through cultivating leaders, partnerships, participation, planning science/data-informed decisions and knowledge sharing.