With the theme, Claiming the High Ground for Public Clean Water Utilities, NACWA's Winter Conference will explore how the water sector is leading by example and setting the record straight over who is responsible for the water quality improvements we have seen in the United States.
Public clean water utilities have silently performed the roles of dedicated public servant, responsible environmentalist, and indispensable essential service for years. Since the passage of the Clean Water Act over 50 years ago, these utilities have collaborated with federal and state regulators and various stakeholders in an ongoing effort to pursue the best solutions to protect their communities. This unwavering commitment has led to significant and measurable advancements in water quality and economic progress across the country. Yet, the public clean water community continues to face persistent mischaracterizations about its motivations and actions from an array of stakeholders.
Join us to hear how clean water agencies are claiming the high ground through innovation and enhancements to their operations, establishing a workplace culture that is attractive to a talented and diverse workforce, and working to better tell their stories of success – all at a time when the stakes have never been higher.
Engage with fellow clean water leaders, regulators, and stakeholders as you exchange ideas, share solutions, and build lasting professional connections.
Explore relevant topics essential to guiding your agency through future challenges and opportunities— presented by experts in the sector.
Receive high-value information and resources in legislative, regulatory, and legal advocacy and analysis.
Discover innovative programs and best practices, as we recognize and honor the accomplishments of NACWA's 2023 National Environmental Achievement Award awardees.
Experience the unparalleled strength, unity, and support of a nationwide network, comprised of member agencies of all sizes and service regions.
*Please note this registration fee is for federal government agencies (e.g., U.S. EPA) and state agencies (e.g., state permitting or regulatory departments) only. If you fall into this category and would like to register, please send your request to meeting@nacwa.org.
Advance registrations must be received by Friday, January 26, 2024. Advance registrants will receive confirmation via e-mail. Faxed and online registrations will be accepted after the deadline, but attendees may not be listed in the Participant List. If you have not received a confirmation within 5 business days after registering, please contact NACWA at registration@nacwa.org.
Full Conference registration fees include access to all sessions Tuesday - Friday and an evening reception on Tuesday, Wednesday, and Thursday. Registered attendees will also receive access to all available session handouts, speaker biographies, as well as a participant list. The Conference meals included are: coffee services Tuesday morning through Friday morning; and light food and beverages at the Tuesday, Wednesday, and Thursday evening receptions.

Follow Us
Use #NACWAWinter24 to keep track of event chatter!
*Not a member? Contact Ebony Scott for the Participant List
2024 All-Conference Sponsors
Clean Water Champions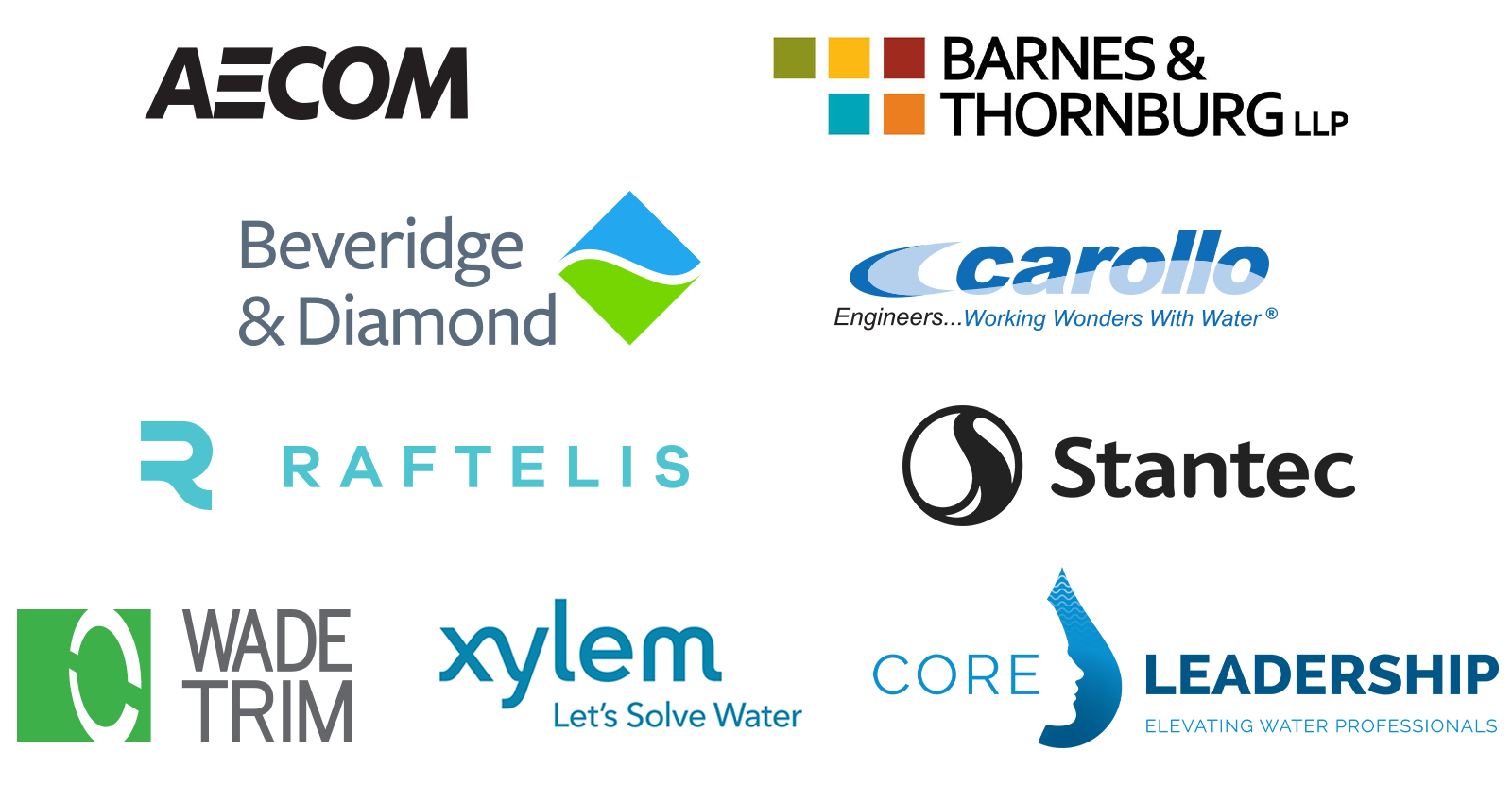 Clean Water Stewards

Clean Water Protectors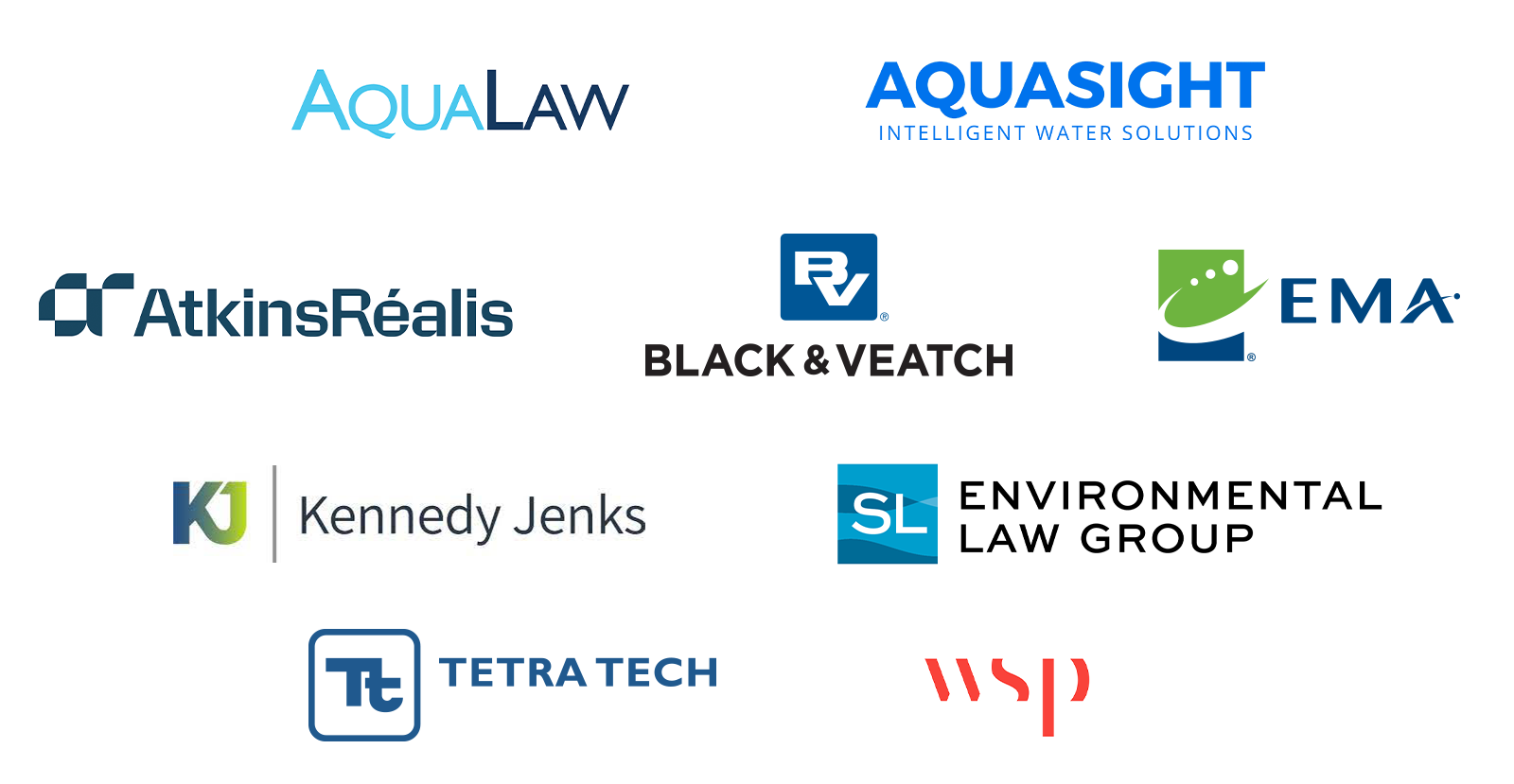 Clean Water Allies